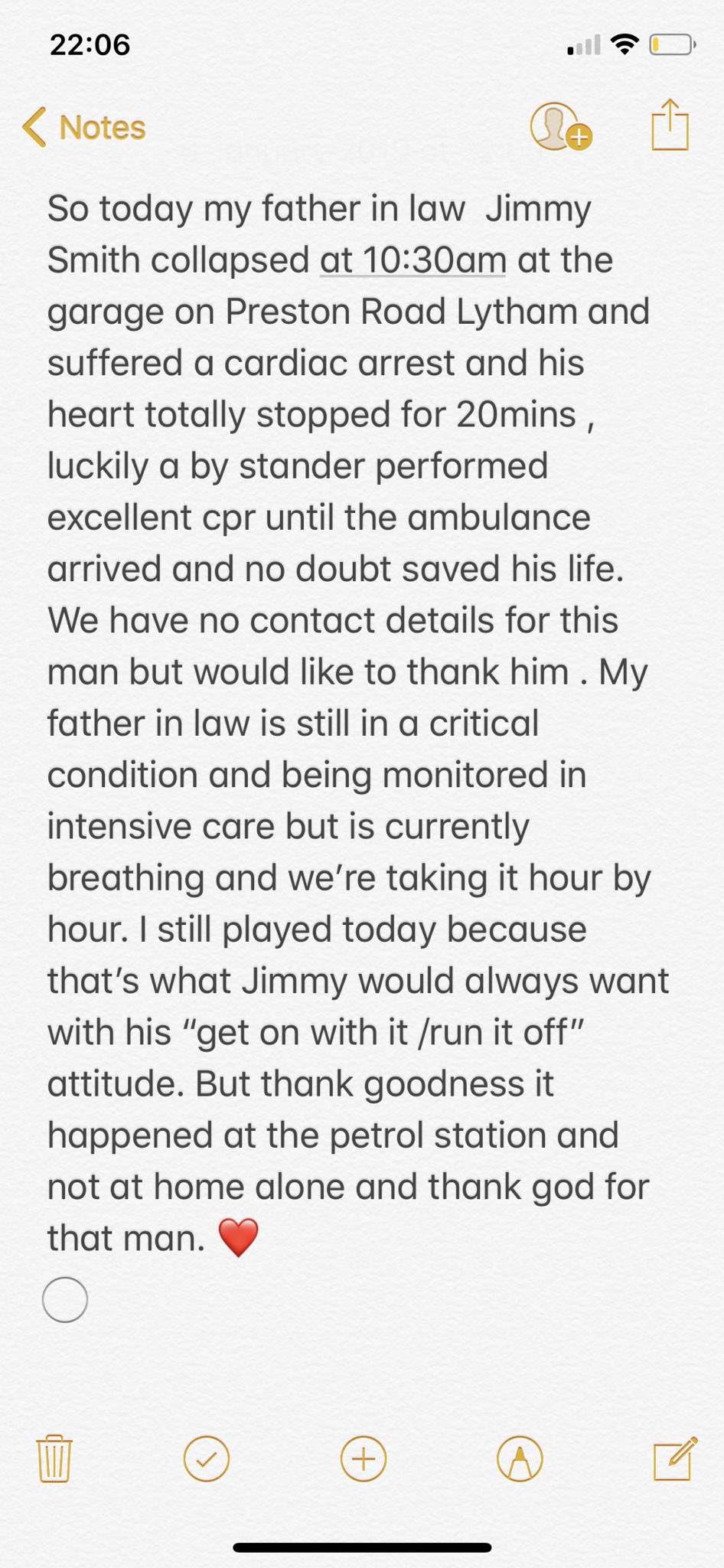 Every credit to Gally for playing today and I would like to pass on my best wishes to Jimmy and his family.
He has just tweeted this and I am sure he would be happy with us to share it.
Huge well done to the bystander who I hope can be found and thanked.