Joined

Oct 18, 2004
Messages

610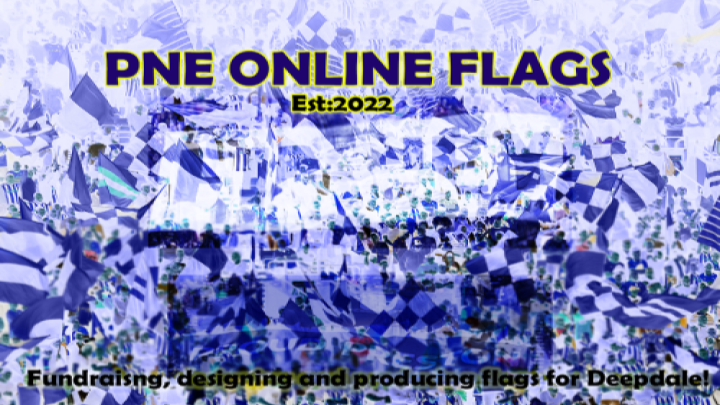 You will all have seen the brilliant scenes at Deepdale as the fan-funded Sir Tom Finney… PNE-Online .net needs your support for Flags for Deepdale 2022-2023
#
We have been overwhelmed by the support shown by PNE Supporters, Local companies, … PNE-Online .net needs your support for New PNE Gentry Banner (Tifo Style)
As we now look ahead to a new season and ST prices, the first of hopefully more positive initiatives, can this be the year we put together an organised fan display group on match days?
Post COVID, tifo/ultra whatever you want to call them groups have seen a massive rise in prominence - especially in Scottish football!
I'd be happy to be part of putting together the early stages of an organised group to help support the team and meet to discuss a way forward but of course, we need to bring together a community of like-minded fans to make a start.
These things take time and a degree of investment over time but there are COUNTLESS models to follow in the footsteps of.
Palace – Holmesdale Fanatics
Huddersfield – Cow Shed
Newcastle – Wor Flags
N. Forest – Forza Garribaldi
Ipswich – Blue Action 1878
Argyle – PAFC_displays
Leicester – Union FS
Boro – Red Faction
#MODS could we possibly pin a thread to bring together people who would like to see this happen and discuss?
Last edited by a moderator: