Morning all,
Know some of you don't listen in to the podcast but we've released a big Christmas quiz this morning if you're interested. Not all questions are PNE related so a bit of a mixed bag.
It's a 25 minute listen but might kill some time for the last days in work / at home over Christmas etc. 50 points on offer
There's a form to fill your answers in below and a decent hamper prize on offer with books, fanzines and North End goodies for the winner, big thanks to Invincible Books, Nose Bag Fanzine and PNE themselves for their kind donations.
One rule, NO CHEATING.
Answers will be out after Christmas but fill in the form and I'll let you know how you get on
Answers link here... the questions on the form are abbreviated:
Play along at home with the boys as we kill a bit of Christmas boredom with our Christmas Quiz. Open the Christmas Quiz episode of the podcast on your favourite podcast platform and fill out the answers below to be in with a chance of winning a prize to start 2021 with! The questions below are...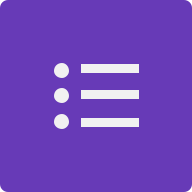 bit.ly
Link to the podcast here:
linktr.ee/fromthefinney